Magical Peloponnese
Kyllini lies on the western coast of the Peloponnese,
in the region of Ilia, just 45 minutes from Araxos airport
and 100 km from the seaport of Patras.
Ancient Olympia
During classical times Olympia was the city where the Olympic Games took place, the greatest athletic event of the then-Greek world. Ancient Olympia is a village and a municipality of Ilia, built in the valley of river Alpheus. Nearby lies the archaeological site, one of the most popular ones in Greece, which attracts every year tourists from all over the world.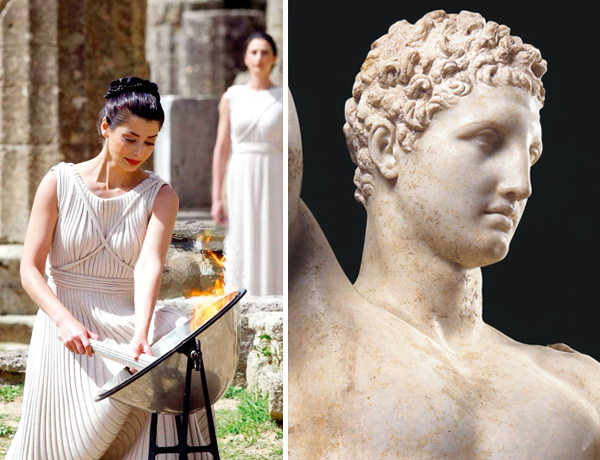 Peloponnese is one of Greece's most unspoilt regions, renowned as much for its archaeological treasures as its outstanding natural beauty. Myths and legend lie around every corner of the mountainous landscape, which is dotted with colourful villages and fragranced by olive and citrus trees, herbs and flowers.
An abundance of sandy beaches, cultural and historical experiences and warm Greek hospitality makes the region the ideal destination for family holidays. There are many places worth your visit, spread in a short distance in the area surrounding the Resort: Beautiful landscapes, unique ancient monuments like the temple of Apollo Epikouros, traditional settlements like the picturesque Lambeia and the colourful villages of Andritsena, Karytena and Dimitsana, the famous mineral springs of Kaiafa, the seaside settlements of Kourouta and Arkoudi well known for their intense night life and the unique sunset over the Ionian Sea- and, of course, the fabulous Forest of Foloi, that used to give shelter to the mythical Centaurs.
Book Online
or Call
+30 26230 64400