Discovery Adventures - Free of charge
Because kids love nature, these outdoor activities were developed to create awareness and stimulate kids into action towards the environment, culture and healthy eating. The Grecoland Discovery Adventures for 7-14 years old and are run by the specially-trained multilingual Grecoland team. Children aged 3-6 can enjoy the Green & Blue Days at the Grecoland.
Stimulating new activities include creative crafts, beach & marine exploration and getting back to nature in the new hotel's alternative gardens. At the same time, they are learning to respect our planet, to have a healthy attitude to food and experience the Olympic Spirit and Greek Culture through play.
Botanical Tour

We are getting back to nature in the hotel's alternative gardens through the botanical tour - planting new spices and herbs!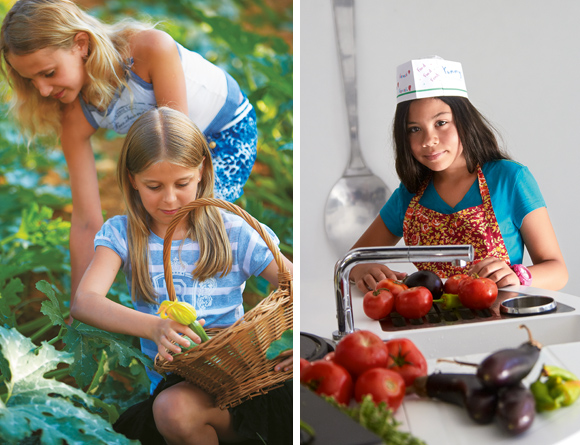 Life & Soil
An unforgettable tour in the hotels garden to see how nature works in coastal habitats.
We roll up our sleeves and watch life itself sprout up from the earth in our allotment. We learn eco-friendly methods to grow healthy food while also learning and practicing composting as a way to be more like nature and have no waste.
Highlights:
• Composting – no waste here! We recycle garden and hotels organic refuse.
• Plant a seed – nurture your own seed and watch them grow…
Sun, Fun, Jun(k)
Solar energy is free!
We have fun with the sun, learn about solar-power.
Highlights:
• Play fun games
• Learn how clean energy affects our life
• Create stuff from things that you may think are junk
Greek Sky @ Night
From mythology to mariners
For centuries, sailors have used the stars to navigate in unknown seas. Through the telescope, we see what a star actually is, and learn their names – many of which are Greek myths.
Highlights:
• Night adventure
• Star-gazing through telescope
Little Chefs
A new generation of Cretan & Greek Cuisine.
Pure, simple ingredients make the best food. The cooking lessons, based on the healthy Cretan Diet, are presented by gourmet experts, like a game. A crossroads between modern and traditional style, the rising sphere brings the kids back to the future.
NOTE: The Discovery Adventure programme may vary due to weather & number of participants.
Book Online
or Call
+30 26230 64400
FREE KIDS DINING
Tasty Corner
From morning to evening, mini buffets offer a constant supply of fresh, tempting food and drinks exclusively for kids
.
READ MORE
---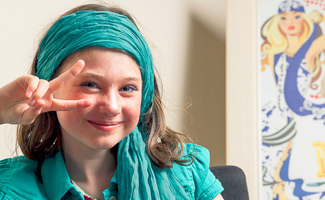 BE A MODEL for a day
Be a model or just be fabulous! Younger guests are introduced to the world of beauty and fashion. Treat your
kids with a unique holiday experience, where they can find their inner star and make it shine!
READ MORE
---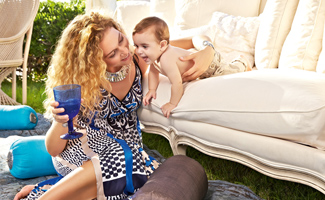 Fairytale Themed Parties make precious memories...
Who doesn't love Alice in Wonderland, the white rabbit, the Queen of Hearts, the Mad Hatter's Tea Party? If you adore this adventurous story, then why not make this reality? "Cowboys & Indians" themed party will be loved from little boys. Trusting us to organize these themed parties - the recipe of success for a wide smile on your little star's face!
---
Kids Activities at Olympia Riviera Thalasso
B is for ...Beach!
Building sandcastles is a kids favoutite - 10 km child-friendly sandy beach with shallow waters awarded the Blue Flag, is a dream destination for endless fun under the Peloponnesian sky. The waterslides with lazy river at the neighboring hotel Olympia Oasis is an absolute highlight!
Water Sports (ages 8 and above)
Discover the Ionian Sea with the water sports team. Enjoy canoeing, windsurfing, sailing and pedaloes. Please contact the Water sports Centre on the beach.
Tennis Academy


Staffed by accredited professionals and is the only hotel in Greece to have visiting tournament players from Greece's National Tennis Team as regular guest trainers and sparring partners. The VIP Exclusive Programmes are tailor-made by the Academy's director to suit the individual guest. Special training available for juniors & teens.
Olympia Equestrian Stables
Even in paradise, it's simple things in life our kids love. Ponys? Yes! Despite all the activities within the resort, for kids it's all about cute little ponys. Meet us at the resort's equestrian Stables.
Mountain Biking (ages 8 and above)
Enjoy a family outing into the foothills and villages on bikes. Professional service and range of bike sizes available including children's seats.
---
New Junior Spa 2014
'SPArty Time'
Looking good – and feeling good ‐ is just as important to little ones as it is to adults.
Five Ayurveda therapies can be enjoyed by kids on their own – or by parents and juniors together. To ensure that children's delicate skin is taken care of gently, all products are organic & chemical free.
---