Kids at Olympia Riviera Thalasso luxury family hotel
Kids are in the centre of our heart ♥
When you're a kid, having fun is Our job.We do our best to make sure our young guests have the holiday of their lifetime too.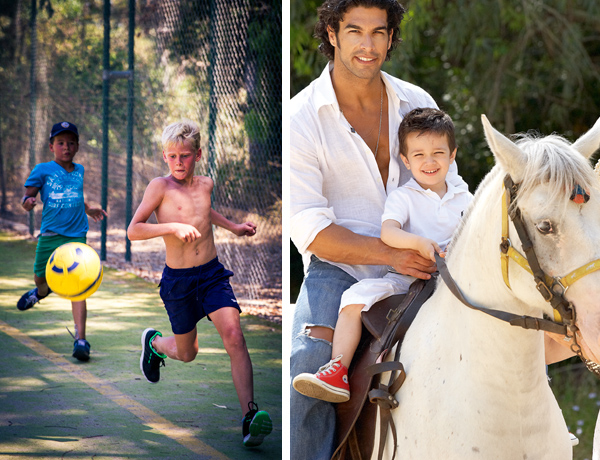 Children holiday dreams come true! Amazing Grecoland, paddling pools, water slides, endless sandy beach with shallow waters, open-air playgrounds, watersports and horse riding are available for the little ones.
Grecoland ♥

The Grecoland Club was created entirely with children in mind. Brightly coloured benches and tables, costumes, crafts, activities and competitions create a magical holiday experience. Pools, playground and endless fun make dreams come true!

Children under 3 are welcome to use the Grecoland facilities, but must be supervised at all times by a parent or guardia

n

.

Grecobaby 0-3 yrs



The solution to travelling with babies & tots! The GrecoBaby has equipment including: cots; highchairs; trainer steps; potties; buggies; changing mats; training seats; bottle warmers; baby bathtubs; bouncy chairs; listening devices (some items incur nominal charge). Requests for GrecoBaby equipment should be made directly to the hotel prior to arrival.

Baby Food: The resort stocks international brands of baby food. Our staff is happy to lend a hand with warming baby bottles or baby food.

Click here to download the Grecobaby order form

Grecokids 3-6 yrs





GrecoKids is all about having fun in combination with the Greek culture, its history and its natural environment. GrecoKids can enjoy arts & crafts, water activities, team games, theme events, environmental days, treasure hunts & gardening fun – all at Grecoland. Throughout the day they can eat & drink at the Tasty Corner.




Grecojuniors 7-12 yrs





These junior guests love active holidays and that's just what they get! From the new Discovery Adventures to parties & discos, there is something to occupy them from morning to night. Grecoland organises sports, team games, water activities, creative crafts and, whilst playing they are learning about their planet.




Grecoteens 13+yrs



Mid‐June – mid‐September
From morning to night, there is plenty to keep teens occupied. From beach volleyball, basketball, football, tournaments, hip hop dancing, Greek dancing, safe internet surfing, parties and more.



Junior Facilities

• Grecoland Club 3‐12 Years. Supervision for a few hours morning/afternoon
• GrecoTeens: (13‐17 yrs.) morning/afternoon (mid‐June to mid‐September)
• Discovery Adventures for 7‐14 years old
• GrecoBaby Equipment for 0‐3 years for rent or free of charge.
• Child‐friendly Blue Flag beach
• Paddling & children's pools
• Playground
• Spacious lawns & gardens
• Family accommodation
• Baby sitting service (extra charge)
• Infant food (to order in restaurants or at the hotel shops)
• High chairs in all restaurants
• Grecoland parties & birthday celebrations
• Free Kids Dining at Tasty Corner – all day drinks & food
• Kids menus in a la carte restaurants.
• Shows & disco for all the Family
• Paediatrician (doctor) on call (extra charge)
• Hotel stores have a range of baby products, such as: Nappies, baby wipes and baby powder, sun care, toys & games, infant food, beach shoes & clothes, bathroom accessories.
• Parents‐day‐off: Weekly opportunity for parents to have a romantic evening whilst kids are entertained at Grecoland
• Sports activities including volleyball, table tennis, watersports etc.
• Horse riding with cute little ponys
• Tennis (age 7 and above) structured lessons designed to develop tennis technique (extra charge)
• Mountain Biking

Book Online
or Call
+30 26230 64400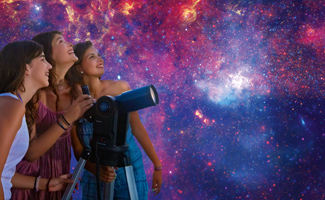 ---
FREE KIDS DINING
Tasty Corner
From morning to evening, mini buffets offer a constant supply of fresh, tempting food and drinks exclusively for kids
.
READ MORE
---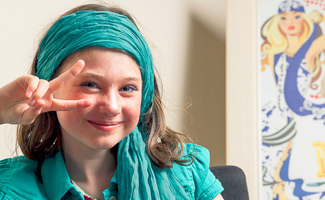 BE A MODEL for a day
Be a model or just be fabulous! Younger guests are introduced to the world of beauty and fashion. Treat your
kids with a unique holiday experience, where they can find their inner star and make it shine!
READ MORE
---
New 2015
Combine your summer holidays at the Grecotel Olympia Riviera Resort with learning English this summer.

READ MORE
---
NEW 2015: Bend it like Arsenal!
It's a holiday fantasy for parents of young football fans come true: a luxurious beach resort for them and a summer soccer camp for the kids.
READ MORE
---
Kids Activities at Olympia Riviera Thalasso
Hello Beach!
Building sandcastles is a kids favourite - 10 km child-friendly sandy beach with shallow waters awarded the Blue Flag, the waterslides with lazy river at the neighboring hotel Olympia Oasis is an absolute highlight!
Water Sports (ages 8 and above)
Tennis Academy
Olympia Equestrian Stables
.
Mountain Biking (ages 8 and above)
---
Family to-Dos
Day trip to Nafpaktos: Take a stroll down the cafe-lined cobble stone streets of Old Town, the medieval port and the castle that overlooks the city and the shores.
For more information please contact the Reception
---
Fairytale Themed Parties make precious memories...
Who doesn't love Alice in Wonderland, the white rabbit, the Queen of Hearts, the Mad Hatter's Tea Party? If you adore this adventurous story, then why not make this reality? "Cowboys & Indians" themed party will be loved from little boys. Trusting us to organize these themed parties - the recipe of success for a wide smile on your little star's face!
---
New Junior Spa
Looking good – and feeling good ‐ is just as important to little ones as it is to adults. Five Ayurveda therapies can be enjoyed by kids on their own – or by parents and juniors together. To ensure that children's delicate skin is taken care of gently, all products are organic & chemical free.
---
Awards - Recognitions 2014



---